Take Or Break My Noble Braveheart To Mumuland (Imp Poland) (Travis)
Take Or Break My Noble Braveheart To Mumuland (Imp Poland) (Travis)
DNA Tested / Herditary 'Clear' Of HC HSF4 (Juvenile Hereditary Cataract)
BVA Eye Examination: 'Unaffected' For Late Onset Hereditary Cataract - 25/10/2020
Heart Test: 'Clear' of Mitral Valve Abnormalities
Patella Score: 0/0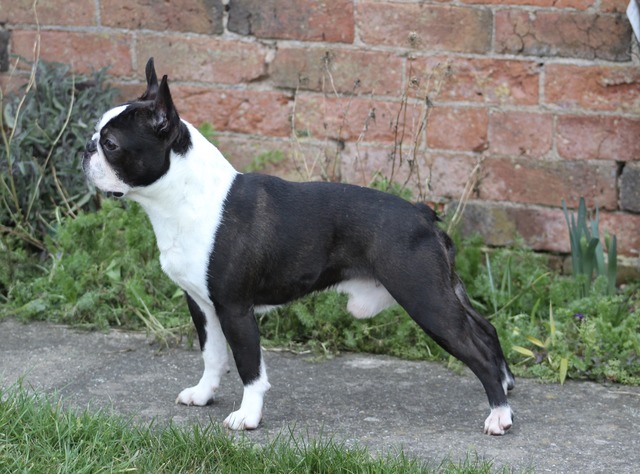 Sex:

Male

Date of Birth:

April 5th, 2016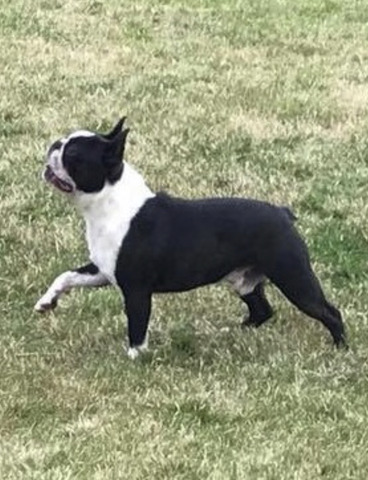 This is Travis - Travis was bred Joanna Jones of Noble Braveheart Kennel is Poland. He has been with us since he was 14 weeks of age and is champion bred having some of the top and most influential Boston Terrier dogs and lines in the world contained within his pedigree. Including the USA/Polish Champion 'Johnlees Lil Man of Noble Braveheart' We are proud and honoured that he was able to join us and have been a very influential part of our breeding program since 2017.
Travis is the whole package of type, health and temperament with a gentle loving demenour.
Travis is very well proven and consistantly produces dogs who are of the same qaulity and very true to standard. He is available to approved bitches, please see our Stud Services page for further information.