We are Jo & Paul Dalton, We are very experienced owners and breeders of Boston Terriers and Whippets, having owned and been involved in dogs all of our lives. We have been breeding since 2000 and have owned, bred and loved Boston Terrier's since 2009 and then Whippets from 2017. Jo was involved with rescue Whippets when she worked for the RSPCA during 1995/1996 and has loved the breed ever since. We have owned and bred Miniature Dachshunds and French Bulldogs in the past, but due to the increased health issues associated with both breeds, we simply can not justify breeding a breed of dog we feel we can not guarantee the health of.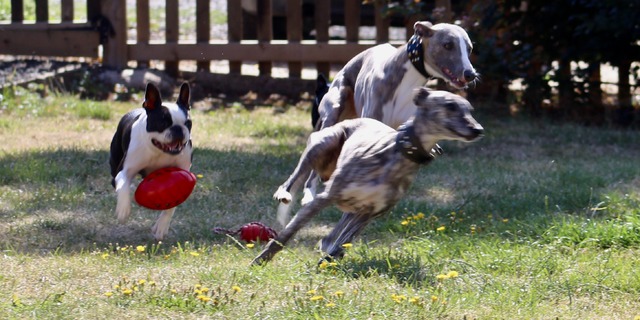 Our kennel name "Mumuland" (pronounced 'moo moo Land') comes from Bill Drummond's band 'The KLF' and was granted in early 2013 and has replaced our former kennel name of 'Daltdach' which was Dachshund related as we needed a Kennel name unassociated with a breed that we no longer owned or bred.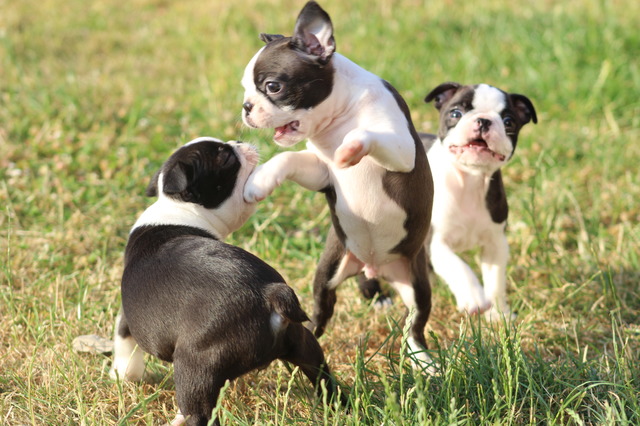 We strive to breed happy, healthy dogs, who are of sound temperament and type who conform to the breed standard for both breeds as well as Fit For Function. Therefore we health test all of our breeding dogs, the health tests for our Bostons include patella scoring, heart testing and regular BVA Eye examinations for Late Onset Hereditary Cataracts. In addition to this all of our Bostons are either 'DNA tested Clear' or born 'Hereditary Clear' of Juvenile Hereditary Cataracts, meaning ALL Boston Terrier puppies bred by us are born 'Hereditary Clear' of JHC. Although there are no Kennel Club recommended health tests for Whippets, as they are on the whole one the healthiest breeds that exist - we do for our peace of mind, have our whippets eyes examined under the BVA Eye Scheme and heart test our breeding dogs.

We are members of the Northern Boston Terrier Club and are proud of the fact we are fully inspected five star local authority licensed and UKAS Kennel Club Assured Breeders. Jo is fully trained in dog Ultrasound Scanning and is a trained and registered as a Pet Microchip implanter as well as trained in other dog breeding realted practices and runs Mumu Mate Dog Health & Breeding Services.