Brindle Lady Of Kent At Mumuland (Whippy)
Brindle Lady Of Kent At Mumuland (Whippy)
Cardiologist Annual Heart Test - Normal - NO MURMUR DETECTED 19/02/2021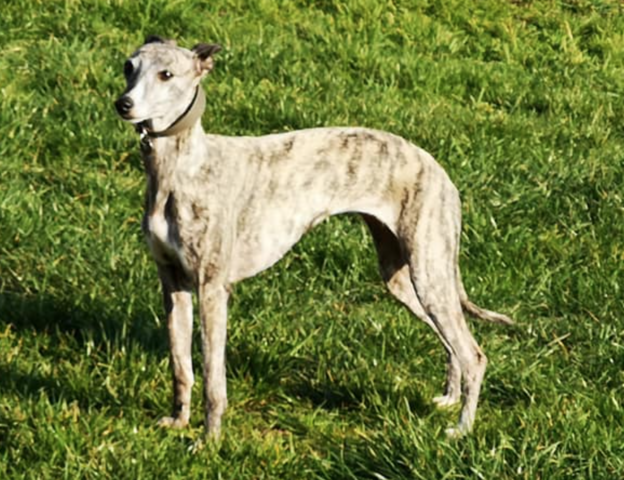 Sex:

Female

Date of Birth:

January 13th, 2016
This is Whippy - Whippy was the first Whippet to join us and while she is not a 'show' type Whippet, she does have a good mix between popular working and racing lines which combined with the few traditional show lines in her pedigree has created a very gentle but intelligent girl. Who has the classic Whippet 'Split' personality of being able to switch between being a calm and gentle girl at home or the 'quick thinking' instinctively working Sight Hound she was bred to be.
Whippy like most Whippets likes her home comforts and can always be found in warm place, be that in the sun or by the fire. She is exceptionally loyal, loving and gentle and has produced some wonderful progeny who take on her gentle but intelligent nature.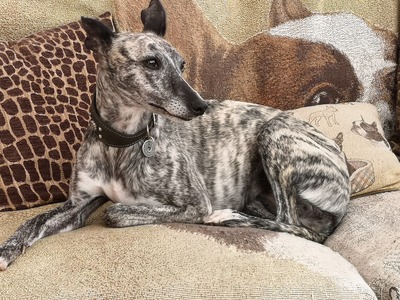 Whippy is a small and compact working type whippet who is just 18" to the shoulder and weighing 10.5KG.