Kizzybas Full Steam Ahead To Mumuland (Ralph)
Kizzybas Full Steam Ahead To Mumuland (Ralph)
Born Hereditary 'Clear' of HC HSF4 (Juvenile Hereditary Cataracts)
BVA Eye Examination: 'Unaffected' Late Onset Hereditary Cataracts
Heart Test: 'Clear' of Mitral Valve abnormalities
Patella Score: 0/0
Sex:

Male

Date of Birth:

March 24th, 2016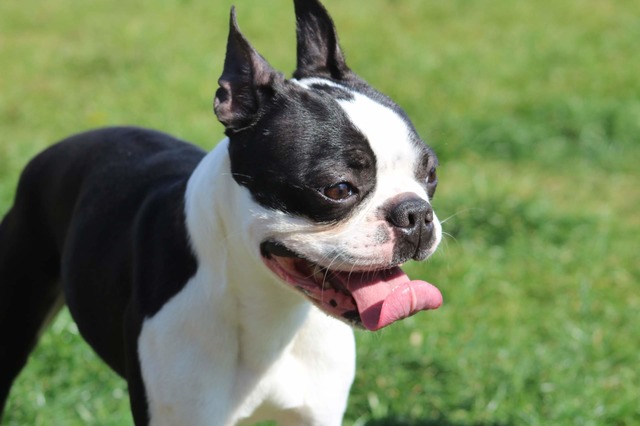 Ralph was bred by Kyrie Dowdeswell of 'Kizzybas' kennels , he is a very energentic and bouncy boy who enjoys meeting everyone. He is a medium size Boston Terrier weighing 8.4kg
Ralph has a nice pedigree containing many well known dogs from the top UK kennels. you can use the link above to view his full pedigree.
Ralph has good confirmation and nice movement and is a well proven stud dog.
Ralph is available for stud duties to approved bitches, please see our Stud Services page for further information.