Mumuland's Perfekt Bat Boy (Alf)
Mumuland's Perfekt Bat Boy (Alf)
Born Hereditary 'Clear' of HC HSF4 (Juvenile Hereditary Cataracts)
BVA Eye Examination: 'Unaffected' Late onset Hereditary Cataract
Heart Test : 'Clear' of Mitral Valve Abnormalities
Patella Score - 0/0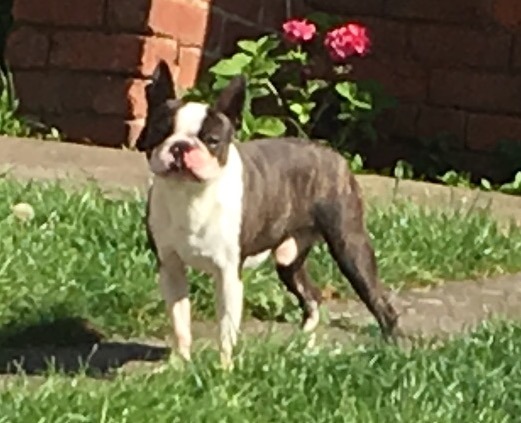 Sex:

Male

Date of Birth:

October 27th, 2015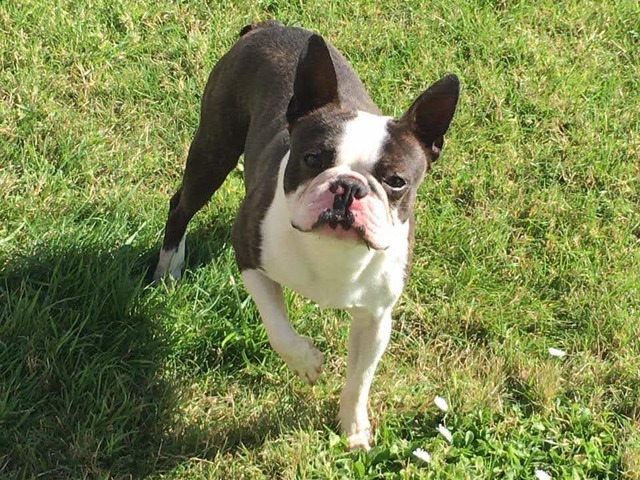 Alf was bred by us, he is a very loving and happy boy who is always pleased to meet everyone. He is a medium size Boston Terrier weighing 8.5kg
Alf has a world class pedigree containing many dogs from the top international kennels. you can use the link above to view his full pedigree.
Alf has excellent conformation and is a very well proven stud dog.
Alf is available for stud duties to approved bitches, please see our Stud Services page for further information.